Chelsea Green is currently one-half of the Women's Tag Team Champions and has had a fantastic year in WWE since making her return at the Royal Rumble.
Green is married to former WWE Superstar Matt Cardona and whilst her career has been on the rise over the past few months, she has also been sharing some updates about her personal life.
In one of her recent Instagram stories, Green revealed that she had the approval from the contractors to build her new home. She has seemingly been pushing towards the new home for several weeks and has shared some inspiration for the way she wants it to look.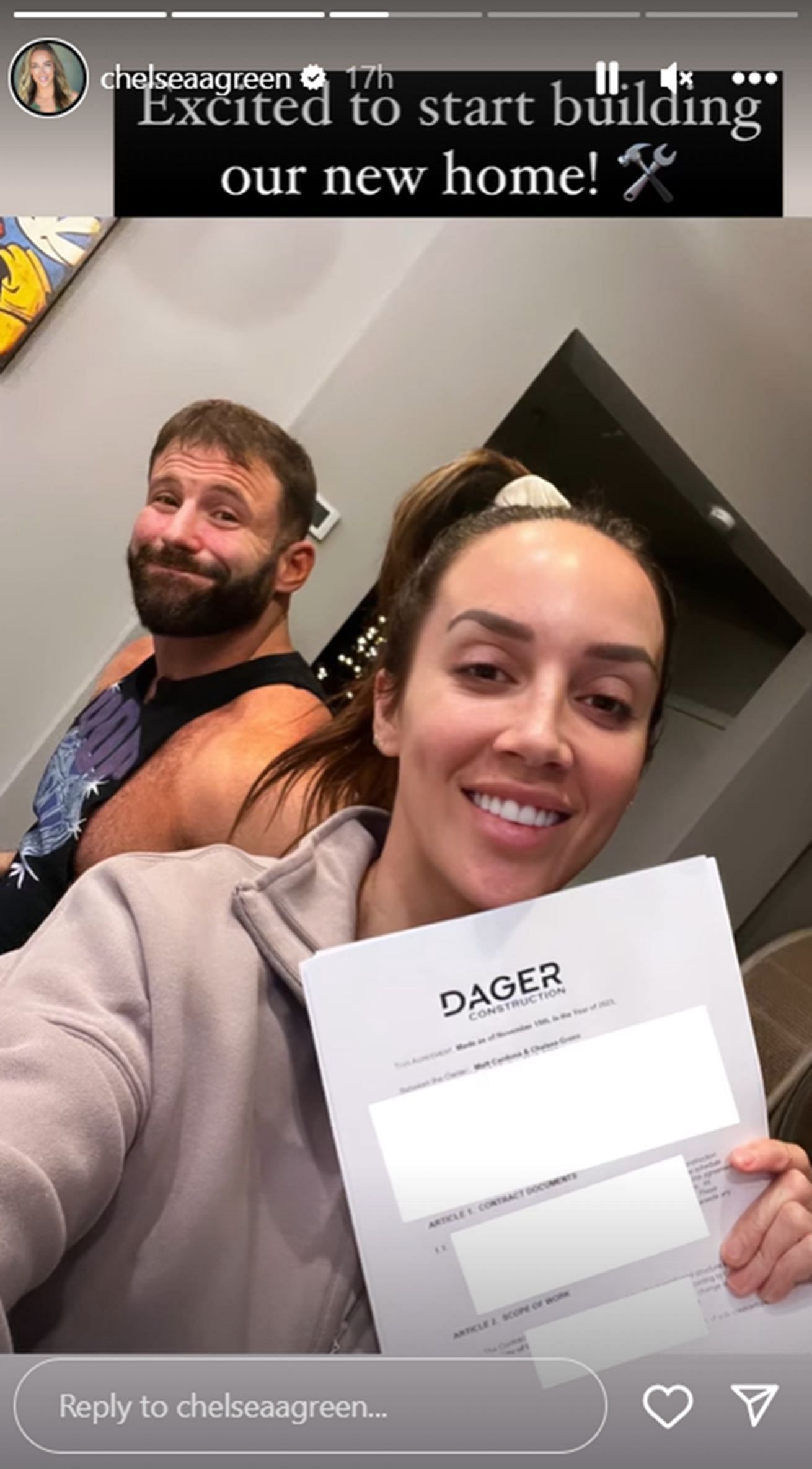 It is expected to be a lengthy process, but the approval is a huge step for Green and Cardona when it comes to building their dream house.
Green and Cardona have been married since New Year's Eve back in 2021 after dating for four years prior.
---
Chelsea Green isn't planned to be part of WWE Survivor Series
It seems that Green will be busy in the coming weeks and at the moment she doesn't have a match scheduled for Survivor Series. The Women's Tag Team Champion is embroiled in a feud with Natalya and Tegan Nox at the moment and it's likely that there will be a title match between the four women in the near future but it may not take place at Survivor Series.
Green and Piper Niven appear to be working well together after being paired following Sonya Deville's injury. The two women are yet to defend their Championships on RAW or SmackDown since Green won them back in July, but this could change in the coming weeks.
Do you think Chelsea Green will be part of Survivor Series? Share your thoughts in the comments section below.
BREAKING: The Undertaker comments on the dream match with Sting right here.