Frasier was a sitcom that aired from 1993 to 2004.
The revival series premieres October 12, 2023.
Kelsey Grammer is returning as Frasier Cane.
Another hit sitcom is making an epic comeback. Frasier has been revived almost two decades after it went off the air after 11 seasons for a reboot show on Paramount+. Kelsey Grammer is returning as divorced psychiatrist Dr. Frasier Crane, who was introduced as a supporting character on Cheers before he got his own show.
Frasier aired from 1993 to 2004 and became one of the most beloved sitcoms of all the time. So you can bet that the hype for the revival series is real. From the premiere date to the cast, here's everything you need to know about the Frasier reboot.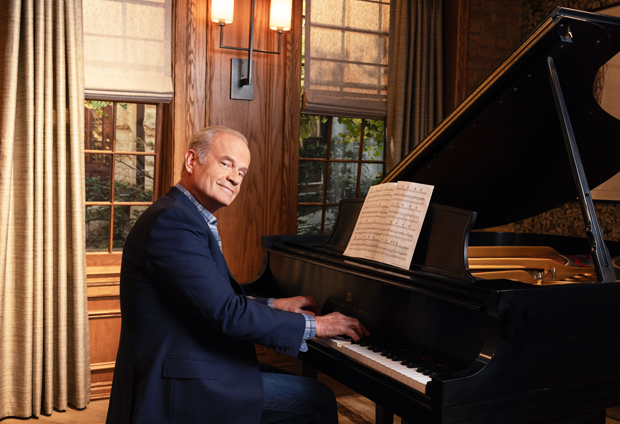 When Does The Frasier Reboot Premiere?
The first two episodes of the Frasier reboot will premiere on October 12. The season will run for ten episodes that drop every Thursday, with the finale set to air on December 7. If the show is successful, Paramount could renew it for a second season.
Where Will The Frasier Reboot Air?
Paramount+ will be home to the Frasier reboot. Fans can watch the new episodes of the revival, as well as the entire original show, on the CBS streaming service. As a treat to fans, CBS is airing the first two episodes of the reboot on broadcast TV on Tuesday, October 17, five days after the new series debuts on Paramount+.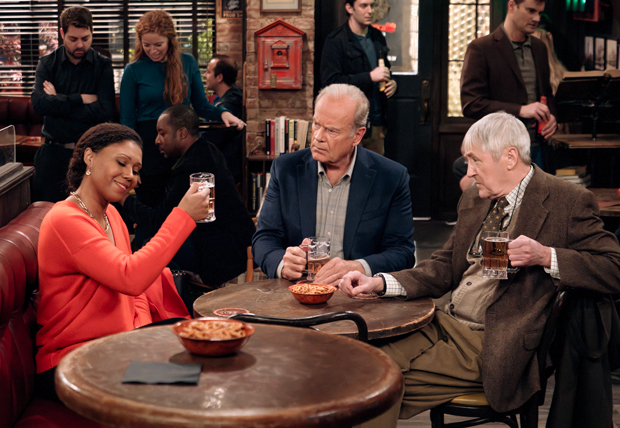 Who Is In The Frasier Reboot?
Kelsey Grammer is leading the Frasier reboot with new and old faces. The new cast members include Jack Cutmore-Scott as Frasier's son Freddy, Nicholas Lyndhurst as Frasier's college friend-turned-college professor Alan Cornwall, Toks Olagundoye as Frasier's work colleague Olivia, Jess Salgueiro as Freddy's roommate Eve, and Anders Keith as Frasier's nephew David Crane.
Several original cast members are making guest appearances in the reboot. That includes Bebe Neuwirth as Frasier's ex-wife Dr. Lilith Sternin and Peri Gilpin as Frasier's former radio producer Roz Doyle. On the flip side, David Hyde Pierce, who played Frasier's brother Niles, and Jane Leeves, who played Niles' wife Daphne, did not sign on to do the reboot.
"David basically decided he wasn't really interested in repeating the performance of Niles," Kelsey told PEOPLE in November 2022.
In June 2022, David told Vulture, "I don't have a strong feeling that there's anything more that I can think of that I need to say about the character. But I'm not a writer. And I think if they came up with some way of telling the stories that intrigued me, then I might think, 'Oh, I could go back and do that.' But in terms of my own drive and interest, no. I love those characters, but I don't miss them." He also said about the reboot, "I believe it can be done without me, too — finding new stories to tell, in the same way that Frasier did after Cheers."
Another original cast member missing from the reboot is John Mahoney, who died in 2018 at the age of 77. John played Fraiser's father, retired police detective Martin Crane.
What Is The Premise Of The Frasier Reboot?
Paramount said in a press release that the 2023 Frasier series "follows Frasier Crane in the next chapter of his life as he returns to Boston with new challenges to face, new relationships to forge and an old dream or two to finally fulfill."
Kelsey teased his character's journey in the reboot to PEOPLE last year. "He's our brave little soldier that continues on in life, finding new challenges and a new love and new people and a new city and stuff like that," Kelsey said. "I'm really very excited about it, and we'll certainly always honor the past. We have to honor the fact that John Mahoney died and that Martin is no longer with us. We'll be dealing with that for sure."
Kelsey also confirmed that the reboot will address Niles and Daphne's absences. "We'll certainly be responsive about the fact that there was a brother and such," the actor explained. "But the new world for Frasier is one of new friendships — and some new twists and turns he didn't know were still in there."
In an interview with TODAY in Feb. 2023, Kelsey explained that fans will see a whole new side to Frasier in the reboot. "It's a new world. It's a new life. Frasier's going back to Boston to put himself back in a place where he didn't feel like he quite made it. He wants to feel like he conquered it again," he said.