Like many around the league, LA Dodgers manager Dave Roberts is a huge fan of Randy Arozarena's game. The outfielder has taken the baseball world by storm with how he and the Tampa Bay Rays have looked this season.
Arozarena is hitting .311/.415/.544 with 11 home runs, 39 RBIs, and six stolen bases. He's a huge reason the Rays are the best team in baseball right now, with their impressive 37-15 record.
Ahead of their matchup with the Rays, Dodgers manager Dave Robert spoke highly of Arozarena. Roberts thinks Arozarena is on such a tear this season because he is genuinely having fun out there.
"Randy Arozarena is a guy you just really do not want at the plate when the game is on the line," said LA Dodgers manager Dave Roberts.
Roberts goes on to mention that Arozarena can do it against anybody. He hits left-handed pitching as well as he does right-handed pitching. He's one of the hardest outs to get in baseball this season. Roberts also mentions that Arozarena thrives in clutch situations. He lives for it, and Roberts hopes he isn't in the box when the game is on the line this weekend.
The LA Dodgers and the Tampa Bay Rays play a three-game series starting Friday. It should be an entertaining series, as both teams are rolling.
LA Dodgers will have their hands full with Randy Arozarena and the Tampa Bay Rays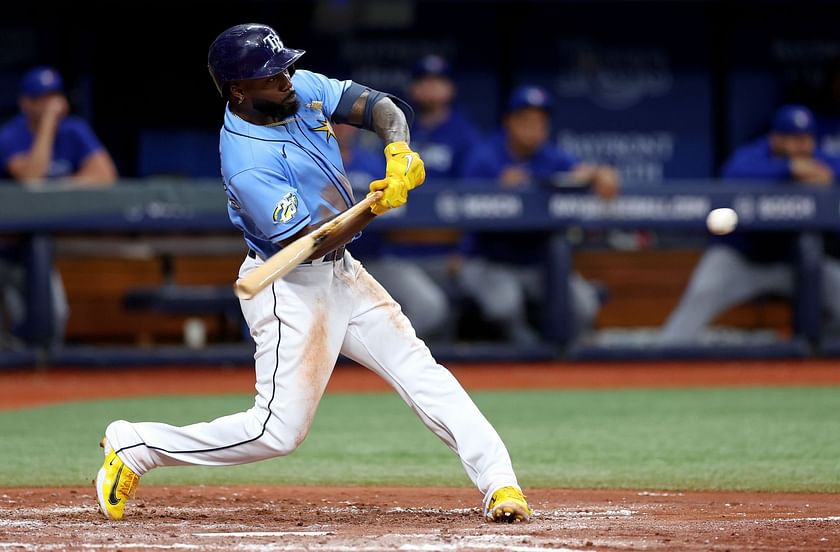 There's not a hotter team in baseball than the Tampa Bay Rays. They have a roster full of players that can impact the game. It's tough to keep the team down in a series.
While Randy Arozarena leads the way offensively, he's not the only bat the LA Dodgers should be worried about. Yandy Diaz is hitting .322 for the team, and DH Josh Lowe is hitting .306.
Tampa Bay isn't just doing it offensively; their defense is elite, too. They have a team ERA of 3.68, ranking them fifth in the league. Their starting rotation is shutting down teams, as is their bullpen.
The Dodgers must play their best baseball to take this series from the Rays. They will need Mookie Betts and Freddie Freeman to step up this weekend.
As the two teams lead their division, this should be one of the more entertaining series this weekend. It may be a series fans won't want to miss.