The 2-8 New York Giants are in desperate need of a morale-boosting win in Week 11, but they could potentially have to try to earn victory without Saquon Barkley. The superstar running back suffered an ankle injury in the Giants' brutal 49-17 loss to the Dallas Cowboys in Week 10.
In a post-game interview, the running back claimed the injury would not hamper his participation in Week 11 against the Washington Commanders. However, it seems there's a legitimate concern that he will not be ready to suit up on Sunday.
Barkley was a limited participant in practice throughout the week. While that may be a precautionary measure to ensure he can play a part against the Commanders on Sunday, the running back is certainly not in top shape.
---
Saquon Barkley injury update: What happened to Giants RB?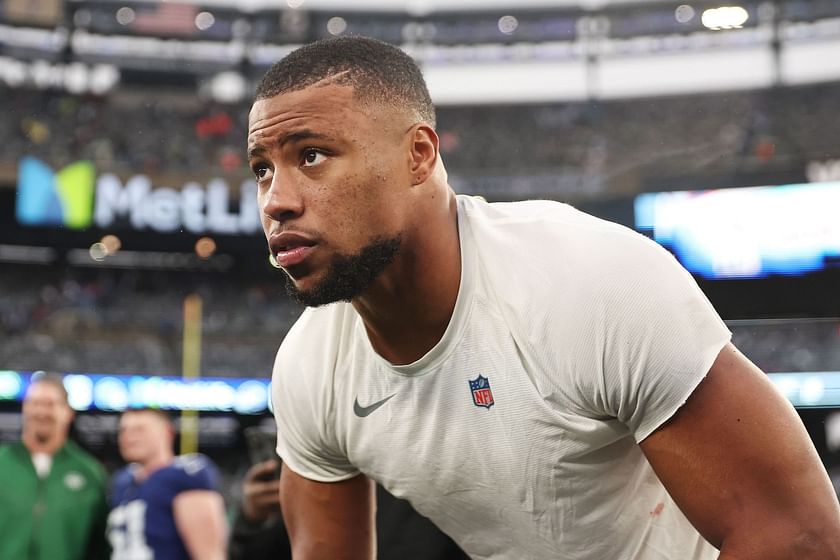 Saquon Barkley reaggravated his ankle injury in the third quarter against the Cowboys after a defender landed on his feet. He tried to soldier on but struggled to get going and eventually sat out the final 10 minutes of the fourth quarter.
The veteran star suffered an ankle injury in the Giants' 31-28 win over the Arizona Cardinals in Week 2. He missed the next three games and returned to the lineup in his team's brutal 14-9 loss to the Buffalo Bills.
Barkley has been productive when he's been on the field. In seven games this season, he has rushed for 508 yards and one touchdown while also recording 105 receiving yards and two touchdown catches. The running back is playing on the franchise tag and needs to perform well this season to earn a contract extension with the Giants or a big deal elsewhere in the 2024 offseason.
---
How to watch Giants vs Commanders: Live stream details, TV channel and more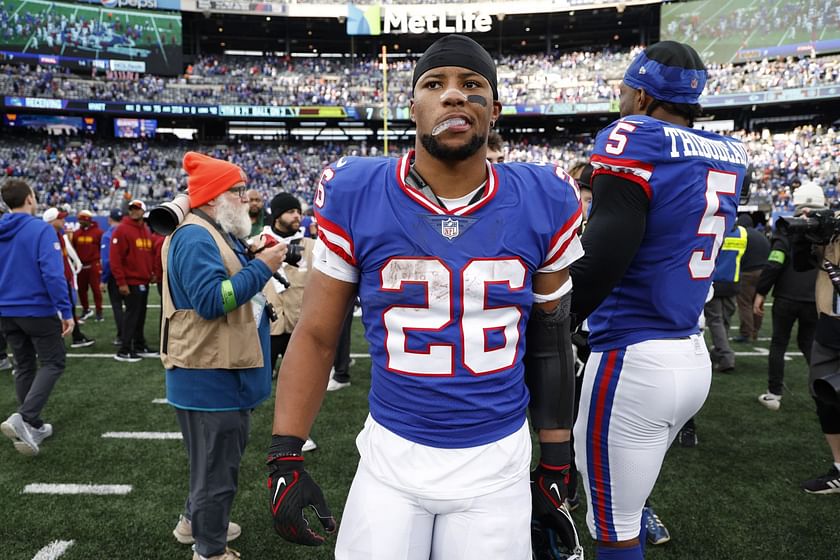 The Giants' game against the Commanders at the FedExField in Washington D.C. will kick off at 1 PM ET. The game will be broadcast on FOX Sports.
Fans can also livestream the game on the NFL Network. To check out the full coverage map for Week 11, click here.