Bronny James is the latest athlete to suffer from cardiovascular-related issues. In the wake of his situation, former NBA player Enes Freedom unveiled a serious health problem that has been prevalent among young athletes as of late.
According to multiple news outlets, cardiac arrests have been rampant among college athletes. Most of the victims that have fallen to it are male athletes and many have suggested that the COVID-19 vaccine might be the cause. Although that hasn't been proven as of yet, many believe it's a possibility.
According to Freedom, the cause behind this should be unveiled soon. As many young athletes have been victims of this health scare, the former NBA player wants it to be figured out soon.
"My thoughts and prayers go to Bronny and his family." Freedom said. "It's not a lie that LeBron and I have had our fundamental differences, but when it comes to family, it's critical to have each other's back."
"Setting our issues aside, it has been amazing to see the sports world rally behind Bronny James. That being said, this situation, other healthy athletes begs the question why are healthy young people suffering from these health malfunctions?"
In Bronny's case, experts have pointed out that him being out of the ICU and getting home as quickly as possible was a good sign.
You might also be interested in reading this: Bronny James health update: LeBron James' son arrives home after being declared stable by doctors
---
LeBron James was aware of the love that Bronny James and his family received in the past few days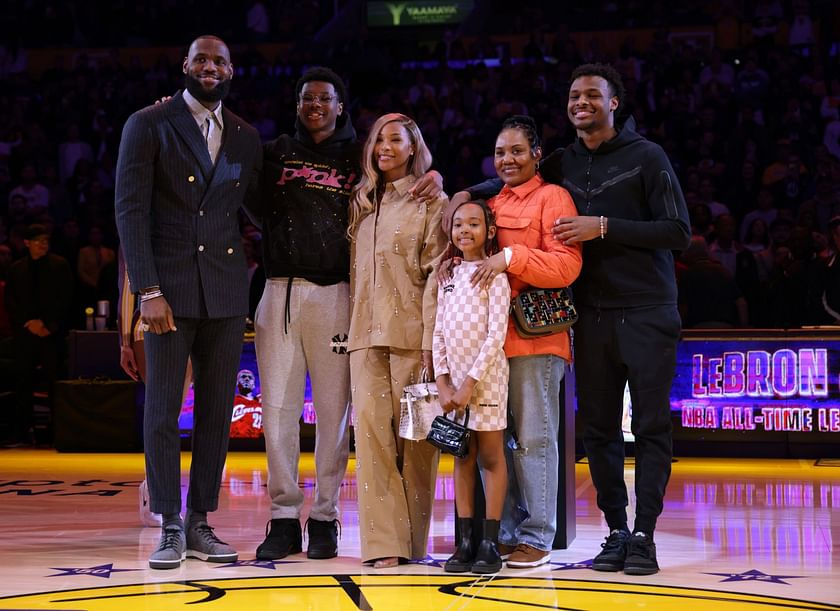 After the news broke about Bronny James' unfortunate cardiac arrest, many quickly went online to send their thoughts and prayers. LeBron James sent out a tweet that he felt the love of everyone and that his family is thankful for all the prayers for Bronny and his family.
The LA Lakers star also gave an update that his entire family is together and that they are safe and healthy.
That wasn't all, both parents of Bronny wanted to show their appreciation to the USC medical staff for their quick response.
"LeBron and Savannah wish to publicly send their deepest thanks and appreciation to the USC medical and athletic staff for their incredible work and dedication to the safety of their athletes."
Also read: What is hypertrophic cardiomyopathy? Bronny James' cardiac arrest brings awareness about the heart condition ailing young athletes
USA's top sports cardiologists discuss Bronny James' cardiac arrest and recovery time here (Exclusive)
Edited by Nicolaas Ackermann