The Texas Rangers and their fans are still basking in the glow of the franchise's first World Series championship.
It was the first MLB title for the franchise, which was originally the Washington Senators from 1961-71 before relocating to the Lone Star State for the 1972 season.
RELATED: Texans fans lament taking knee in bad beat
That was a wait of 62 years for the franchise to bring home the trophy. You can't call Rangers fans "long-suffering" anymore
Here are the franchises in the Big Four sports that have the longest active drought since last winning a championship, and the odds for winning the title this season or next: 
NFL
Franchise: Arizona (Chicago/St. Louis) Cardinals
Last title: 1947
To win this season: +100000 (bet $10 to win $10,010 total)
NBA
Franchise: Sacramento Kings/Kansas City Kings/Rochester Royals
Last title: 1951
To win this season: +6500 (bet $10 to win $660 total)
NHL
Franchise: Toronto Maple Leafs
Last title: 1967
To win this season: +1100 (bet $10 to win $120 total)
MLB
Franchise: Cleveland Guardians
Last title: 1948
To win next season: +5500 (bet $10 to win $560 total)
Texas Rangers are World Series champs for the first time
The Cardinals last won the NFL title as the Chicago Cardinals in 1947. The franchise moved to St. Louis in 1960, then to Arizona in 1988.
The Cardinals have played in one Super Bowl, losing SB XLIII to the Pittsburgh Steelers 27-23.
The Guardians, then known as the Indians, won the World Series in 1920 and 1948. They lost the World Series in 1954 (4-0 to the New York Giants, now the San Francisco Giants), in 1995 (lost 4-2 to the Atlanta Braves), in 1997 (lost 4-3 to the Florida Marlins, now Miami Marlins) and in 2016 (lost 4-3 to the Chicago Cubs).
The Kings have yet to play for the NBA title since leaving Rochester in 1957. The franchise was located in Cincinnati (1957-72), Kansas City/Omaha (1972-75) and Kansas City (1975-85) before moving to California's capitol city.
The Maple Leafs rank third in the NHL with 13 Stanley Cups, but Toronto has gone the longest among the Original Six franchises since skating a victory lap with Lord Stanley's chalice.
The Chicago Blackhawks last won it all in 2015, the Boston Bruins in 2011, the Detroit Red Wings in 2008, the New York Rangers in 1994 and Montreal Canadiens in 1993.
Since Toronto won it all in 1967, 15 expansion teams/WHA franchises have won the Cup, including the Vegas Golden Knights, who won it all in June in their fifth season.
Bruce Cassidy, Vegas' coach, was born two years before Toronto's last championship. 
Do you think any of the four franchises can win the title this season? Follow along with FOX Sports for the latest sports news.
---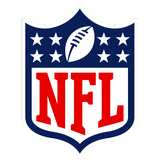 Get more from National Football League Follow your favorites to get information about games, news and more
---